Stats, stats, stats – that's the mantra for businesses gearing up for the new digital economy.
This new order will be efficient, scientific, with strategic and campaign decisions based upon evidence of past activity and each employee's test of success the numbers associated with the work they produce.
But through an increased reliance on stats runs the suggestion that, in a bid for thorough testing, the creativity which previously drove the business forward will be lost in a slew of data. How true is this though – are stats really stifling creativity?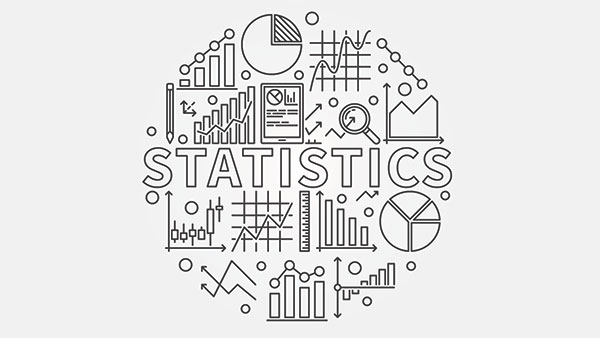 Feeding creativity                                   
A big misconception, writes Ash Bendelow, managing director at creative agency Brave, is the assumption that if data 'wins' over a wholly creative approach it will lead to something entirely formulaic, with the creative industry turning into an automated numbers trade.
Not so, he says. If this were true, then why do agencies share and celebrate their KPIs and metrics as evidence of good quality creative work come awards season?
The reality is that data has always fed into the creative process; it's just that data is now more abundant and reliable. If a piece of content is performing well with an audience and meeting its targets then surely it can't be too far from the original aims of its creative brief?
In a commercial setting, creative work must always have a purpose. The role of data is simply to help define and achieve that purpose.
Good insights = great creative
The amount of data gathered nowadays is huge. Big data might know everything, but what has it brought us? Does it make advertising any more meaningful? Well, not automatically.
The thing that drives the emotions, in any kind of creative work, is the unexpected. Data can provide lots of information, but the skill lies in extracting the right insights and turning them into persuasive and compelling content.
In 2004, Unilever researched global attitudes to beauty. By extracting one simple data point from the results of this study, its agency was able to build an award-winning campaign.
"One of the most successful campaigns we have ever run at Ogilvy & Mather was for Unilever Dove," wrote Tham Khai Meng, Worldwide Chief Creative Officer, Ogilvy & Mather.
"The platform for 'Campaign for Real Beauty' was a reaction against the sea of fake images of female beauty that women are bombarded with from the cradle… But the key insight from which the creativity sprung came from the data gatherers. Unilever researched global attitudes towards beauty, and found that just four percent of women considered themselves beautiful."
As this example demonstrates, data and creativity aren't in competition with each other; they're part of the same process. The trick, therefore, is to learn how to extract the important and necessary gems and utilise them in the creative process.
Data science or data art?
When looking to solve your next big data problem, argues Scott Gnau, president of Teradata Data Lab, don't turn to data scientists. Look instead for a 'data artist', someone who can 'blend engineering and statistical know-how with intuition and novel problem-solving abilities to uncover insights and create value from data'.
Beyond a technical proficiency, interpretation of data itself requires a level of creativity. This, Gnau says, is true whether you're 'talking about data mining, predictive model development and scoring, statistical analysis, optimisation, Hadoop programming, visualisation or any number of related tasks'.
By hiring data people who aren't limiting, and who can work creatively to unearth information, a firm can enable other staff to produce content that surprises, inspires, and entertains.
The problem isn't data versus creativity, but how to meld the two for outcomes that are better than one could produce independently of the other.