Delta magazine, published by Redactive for the Institute and Faculty of Actuaries (IFoA), has been nominated for an International Content Marketing Award 2017 in the Best Use of Print category.
Launched in October 2016, Delta is a high-quality content brand designed to engage the Institute's global external stakeholder community, including MPs, parliamentarians, think tanks and regulators.
It provides an insightful view on themes facing the actuarial profession and showcases how actuaries impact on business, the economy and society.
As well as unique and thought-provoking editorial content, the magazine features an eye-catching design, with imaginative illustrations, striking photography and effective use of infographics.
Post-launch research revealed the magazine to be a hit with readers:
75% rated the look and feel of the magazine as good or excellent
91% rated the content as good or excellent
84% would recommend Delta to colleagues
100% said their perception of the IFoA was either excellent (53%) or good (47%), as a result of reading Delta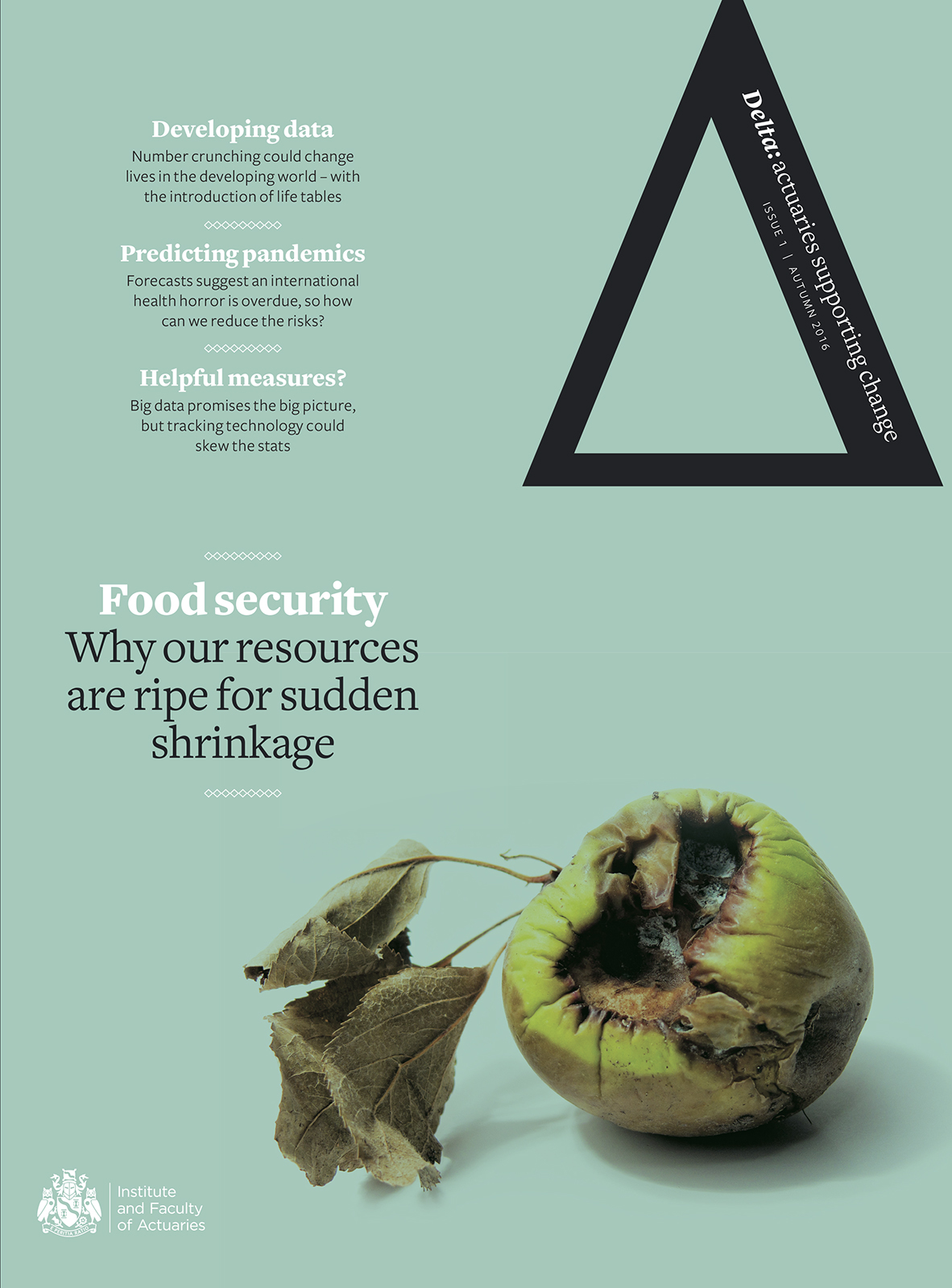 Its intriguing masthead, the mathematical symbol for change (Delta), the magazine's high quality and sophisticated production values and its compelling content have helped Delta to achieve many of the Institute's objectives.
Paul Reynolds, Director of Public Affairs and Research at IFoA, said:  "Working with Redactive we have created a new magazine – which combines a fresh, contemporary design with imaginative illustration, photography and infographics – to help make the latest facts and figures more accessible to our readers. Delta provides an informed view on broad themes facing the actuarial profession…helping to support the IFoA's central objective – to be heard!"
Earlier this year Delta won Best Launch at the Memcom Awards 2017.  The magazine was also a finalist in the CIPR Excellence Awards 2017 for Best External Publication.
The winner of the Best Use of Print Award will be announced on Tuesday 28 November 2017 at The Roundhouse, London.
You can view the full shortlist here.