The interim edition of the Chartered College of Teaching's brand-new journal, Impact, has received an overwhelmingly positive response from readers and members.
Designed and published by Redactive, it was launched earlier this May.
This interim issue takes a three-pronged approach to addressing the theme of evidence-informed practice and is guest edited by Cat Scutt, Director of Education and Research at the Chartered College of Teaching.
Here's what the readers have to say: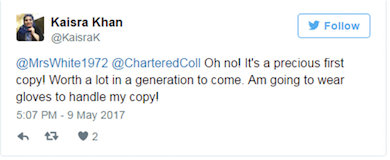 To view more feedback on the journal.
The first fully established peer-reviewed issue of Impact will be published in September 2017 and termly thereafter.