21 December 2018
Happy Holidays from Redactive
For many of us, the holidays are finally here and 'Tis the Season.
This is a time for coming together and truly appreciating what we have (whilst also receiving gifts and getting that well-earned break of course!)
We'd like to wish you a Merry Christmas and Happy New Year from our hard-working team here at Redactive.
We hope it's one yule never forget. See you in 2019!
If you're interested in discussing how Redactive could connect you with your customers face-to-face, please get in touch with our Head of Business Development, Daniel Butcher at [email protected] or call +44 (0)207324 2728.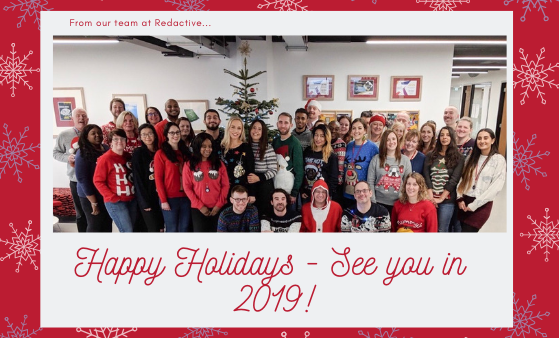 Redactive Team
Related articles