8 May 2018
RCM e-ticket wins Adestra's Campaign of the Month
Redactive has been announced as the winner of Adestra's Campaign of the Month competition for the RCM Annual Midwifery Awards e-ticket.
Adestra is Redactive's e-news platform and each month, account managers from across the UK, USA and Australia submit their nominations to Adestra's global marketing team, who pick the best campaign.
This month, the RCM Annual Midwifery Awards e-ticket, created by our marketing manager Fay Rayner, has won the prize!
As well as being featured on Adestra's website and receiving a certificate, Redactive is now in the running for the Campaign of the Year award, voting for which opens at the end of this year.
You can read more about the winning RCM Awards campaign here.
It is always fantastic to be recognised for the work we do. If you have an awards event you'd like to discuss with us please contact Daniel Butcher at [email protected] or call +44 (0)20 7324 2728.
Redactive is a membership publishing and events agency, based in Aldgate, London.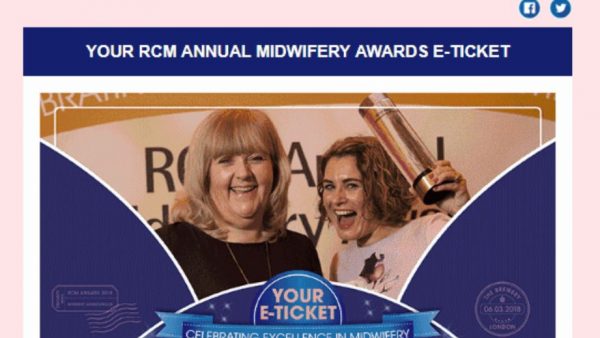 Related articles