5 April 2017
Public Finance comes out top at Association Excellence Awards
Public Finance magazine, the membership magazine of the Chartered Institute of Public Finance and Accountancy (CIPFA) has been chosen as the Best Association Magazine or Newsletter – 12,000 to 18,500 circulation at the 2017 Association Excellence Awards.
Judged by a panel of 25 leading association chief executives, the Awards celebrate best practice in all areas of running a successful association, with a focus on delivering value to members.
The 2017 judging panel praised Public Finance for its "innovative content", its concentration on thought leadership, the quality of its contributors and its good mix of digital and print. Following the brand's redesign in 2015, the judges were also impressed with the growth in international readers, high readership satisfaction and increased engagement with non-members.
The judges said that they "loved the integrated approach to hard copy and digital content and the brave, but laudable, decision to lock down premium content". This was "content marketing in action".
Redactive and CIPFA are delighted with Public Finance's success, and will ensure the brand goes from strength to strength in 2017.
Editor Vivienne Russell commented: "Credit for this award must go to all the Redactive staff who work on PF – not just the editorial team, but design, digital and commercial support as well.
"We're a small team that works hard to cover some very fast-moving and topical issues for an informed and professional audience. It's fantastic to be recognised for our efforts and gives us the confidence to push forward."
Drew Cullen, CIPFA director of public affairs, said: "The Public Finance team not only provides the best daily coverage of relevant content for our members – public service leaders and politicians constantly cite PF as one of their favourite reads. The magazine provides a vital channel to all CIPFA's audiences."
It is fantastic to be recognised for the work we do to continually improve our clients' membership benefits. If you would like to receive more information about working with Redactive please contact Daniel Butcher at [email protected] or call 020 7324 2728.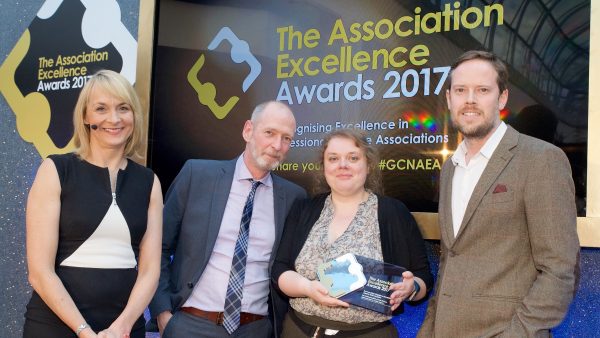 The PF team / Credit: Capturise
Related articles