Jobs
Holidays
25 days + Bank Holidays rising to 28 days after 2 years of service
We offer all staff 25 days annual leave plus bank holidays, which rises to 28 days after 2 years of service. We're true believers in the power of a well-earned break!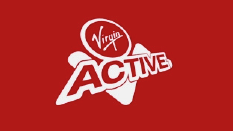 Gym membership
Subsidised at Virgin Active
We pay 50% towards your membership of Virgin Active, Tower Bridge (and access to many others) – it's a short walk from the office and it's fully equipped with a pool, sauna and steam room and offers loads of classes. So there's no excuse not to!
Personal Development Plan
Managing talent
We want you to enjoy your job and achieve your career potential. You can give feedback to your manager at your annual review and learn, develop and enhance your skills through a personal development plan.
Childcare
Continued support
We know that your family is important to you, so we pay up to £238 each month towards childcare for your child until they reach the age of five.
Contributory pension scheme
Financial planning
Your future matters to us, so our group personal pension scheme with Standard Life helps you save for your retirement. After 2 years you can choose your contribution, and if you pay the maximum 6% we will pay another 9.5% towards your pension!
Investors in People
Accredited by the best
We are proud to be an "Investor in People", an award that recognises our excellence in people management.
Season ticket loan
London travel
We know that travel in London can burn a huge hole in your pocket, so we offer an interest free loan to help with your costs.
Social
Join in the fun!
We work hard so we like to treat ourselves occasionally with a drink and some after work fun. We've been bowling, ping ponging, racing and some people just can't resist the karaoke booth.
Supporting charities
Giving back
Many of us participate in admirable activities such as running marathons, cycle challenges, sky diving and the moonwalk for breast cancer. We help fundraise while enjoying ourselves at bake sales, talent competitions and competitive quiz nights.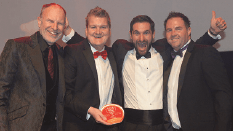 Awards
Winning mentality
Keeping you and our clients happy is our top priority, but winning awards is always nice, and we pride ourselves on our continued success in industry awards including the International Content Marketing Association Awards.